Danilo McGarry, one of the world's leading authorities in digital transformation and one of the 50 most influential people in Artificial Intelligence (AI) in the world, will take to the stage as the opening headline speaker for Wales Tech Week 2023. Danilo, as a recognised international speaker, will share his expertise and valuable insight around how companies can use innovation and technology to transform digitally.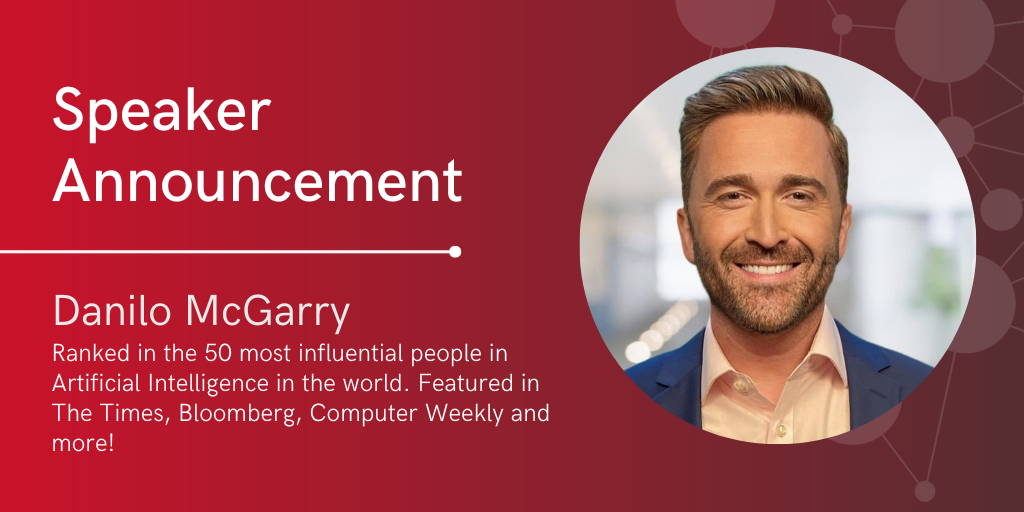 Wales Tech Week 2023, will be an international, hybrid Tech Summit bringing together some of the world's best tech minds to learn, connect and do business. Danilo's opening keynote will kick off the first day.
As the Head of Digital Transformation, at Alter Domus (a market leading alternative investment business services company), Danilo leads the company's digital transformation program that incorporates the latest tech and innovation the industry has to offer such as Ai, Automation, latest methodologies and tech tools supported by a market leading digital ecosystem.
Danilo, who for the second year in a row has been ranked number 1 in the world for RPA / Automation, said, "I am excited to attend Wales Tech Week where so many cutting-edge and innovative people and companies in tech are captivating the attention of the world stage. I look forward to seeing you there!"

Founded by Technology Connected, the leading network for Wales' technology industry, Wales Tech Week 2023 follows on from the successful virtual events in 2020 and 2021, where the festivals reached an audience of more than 4,500 people across 57 countries.
Hosted at the International Convention Centre (ICC), Danilo is the first of many world-class speakers, global tech leaders, and investors who will provide insights and inspiration to those attending. The event will also host exhibitions and more from innovators, entrepreneurs and the wider supporting Welsh tech industry ecosystem.
Avril Lewis, Managing Director for Technology Connected, added, "We are thrilled to welcome Danilo as our opening keynote speaker at Wales Tech Week 2023. He has incredible experience that covers a breadth of industries in such a fast-developing field, his insight is invaluable on a range of topics from automation to machine learning, big data and analytics.
"Across Wales Tech Week, we will fuse the benefits of technology with the power of people, their interaction, exuberance, and ingenuity to build Wales' future as a technology powerhouse. Wales offers it all when it comes to making a difference, creating change and driving technological advances."
Wales Tech Week 2023 is free to attend, with the summit exploring the themes of Tech for Good, Tech for the Planet, and Tech for Tomorrow. It will showcase Welsh technology and champion the industry, connecting, promoting, and developing Wales as a centre of expertise for enabling and emerging technologies and their applications for today's business and society.

For more information about Wales Tech Week 2023, its programme and speakers, you can visit the website.
About Danilo McGarry
Danilo is a global digital leader with circa 2 decades experience in designing, delivering and scaling numerous board level technology & operations critical initiatives through effective enterprise-wise digital vision and strategy. Danilo has ran some of the largest and most respected Transformation, Ai, Data and Innovation programs in market leading blue-chip companies (such as Citigroup, UnitedHealth Group) in multiple countries and industries.
Danilo brings a wealth of proven knowledge in building synergised digital strategy and digital ecosystems through working with consultancy, tech and services vendors/3rd parties. This network allows him to stay up to date with the latest tech and operational models that allow him to continuous push the art of the possible in applications of technology to solve real life issues/opportunities.