How Wales Tech Week came to be
From manufacturing in space to armoured polar bears! Wales Tech Week was founded in 2020 to enable the tech ecosystem to come together in challenging times. For two years as a virtual festival, it has put a spotlight on the most innovative, creative and forward-thinking people and businesses in Tech.
Boasting world class speakers, insights, exhibitions and more from global tech leaders, investors, innovators, entrepreneurs, and the supporting Welsh tech ecosystem, both 2020 and 2021 were full of knowledge, inspiration, and connection. Following successful virtual events in 2020 and 2021, Wales Tech Week reached an audience of over 4,500 attendees across 57 countries.
For the first time, Wales Tech Week 2023 will be a hybrid event.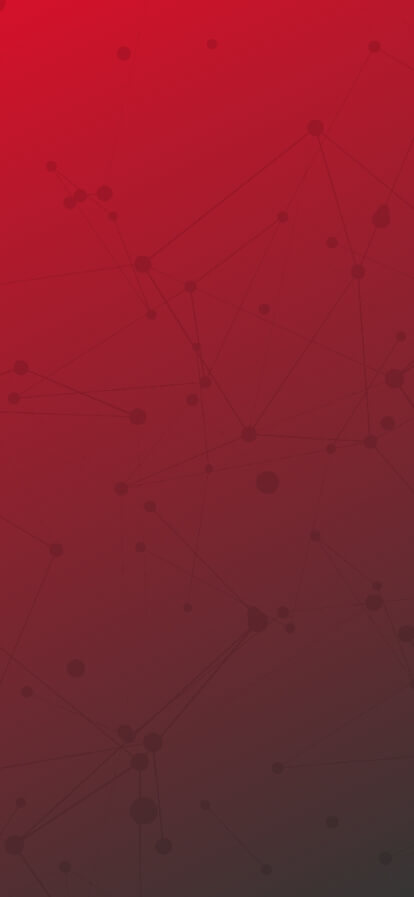 4500
attendees from over 57 countries
100
hours of content playback in 2021 alone
2.3

million

reached online
90

%

of attendees would attend again
Rt Hon Mark Drakeford MS, First Minister for Wales opens Wales Tech Week before the opening Keynote to kickoff Wales Tech Week 2021.
Aled Miles, president and CEO of Sauce Labs and Welsh Government Envoy to the United States, is joined by Steve Hasker, president and CEO of Thomson Reuters for an in-depth discussion about the growing importance of user experience, the role of AI and machine learning in the data-driven enterprise, and why data is almost an asset on the balance sheet. He shares insights on the importance of digital fluency for modern business leaders. The Wales-Native Miles and Australia-native Hasker also share their thoughts on how Wales can follow in Australia's footsteps in raising its business and technology profile on the global stage.
Wales Tech Week 2021 – Wales Tech Week: Debunking NFTS with Pranksy
Event Chair: Nicola McNeely, Head of Technology Sector, Solicitor and Partner, Harrison Clark Rickerbys Ltd and Member of Blockchain Connected Council
Event Speakers:
Pre-Recorded interview with:-
Jill Kaur CTA, Senior Associate, Joseph Hage Aaronson LLP
Pranksy, Co-Founder, NFTBoxes
Rt Hon Mark Drakeford MS - First Minister of Wales
Lord Gerry Grimstone - Minister for Investment
Avril Lewis MBE - Managing Director, Technology Connected
Rob Jones - Co Founder, FanDuel & Flick
Sally Meecham - CEO, Centre for Digital Public Services in Wales
Trudy Norris-Grey - Chair , WISE
Ciaran Martin CB - Founder and former Director of GCHQ's National Cyber Security Centre, NATO advisor
Dr Andrew Rickman OBE - Founder and CEO, Rockley Photonics
Gerhard Watzinger - Chairman of the Board, CrowdStrike
Aled Miles - President and CEO of Sauce Labs, Welsh Government Envoy to the United States
Steve Hasker - President and CEO, Thomson Reuters
Andrew Peters - Managing Director, Siemens Digital Industries
Jeromy Well - CEO & Founder , Whispir
Warren East CBE - Chief Executive Officer, Rolls-Royce plc
Katherine Bennett CBE - CEO , High Value Manufacturing Catapult
Faheem Azhar - Steering Group Member and International Strategic Advisor, CyberWales
Colin Batten - Development Bank of Wales
Dr.Kerry Beynon - Head of Commercial Corporate, RDP Law
Dr Sarah Louisa Birchley - Toyo Gakeun University
David Blake - Development Bank of Wales
Prof Pete Burnap - Professor of Data Science & Cybersecurity, Cardiff University
David Buttress - Non Executive Chairman Dragons Rugby and Venture Partner, 83North
Marie Caruso - Sales & Marketing Manager, Arcannum Cyber Security
Prof. Tom Crick MBE - Professor of Digital & Policy, Swansea University
Stuart Criddle - Cyber Director, PwC
John Davies - Director, Pervade Software
Jason Davies - Director, Pervade Software
Leanne Davies - Lecturer in Cyber Security and Computing, Wrexham University
Alison Ettridge - CEO, Talent Intuition
Adam Hadley - Director, Tech Against Terrorism
Lyndon Faulkner - Executive Chairman, Pelican Productions
Carol Fletcher - Head of Academic & Research, Partnerships at BT
Lee Jones - Head of Welsh Language service, HMRC
Clare Johnson - Partnerships and Outreach Manager Executive, USW
Alex Leigh - Senior Investment Executive, Development Bank of Wales
Prof Stuart Macdonald - Swansea University
Rob McCargow - Director of AI, PwC UK
Louise O'Shea - CEO, Confused.com
Sameer Rahman - Interim Director of Insights, Royal Mint
Chris Roberts - CEO, Cybata
Prof. Rob Rolley - Western Gateway Specialist for Technology and Cyber Security, Department for International Trade
Dr. Erin Saltman - Director of Programming, GIFCT
Neil Sandford - Business Development Manager, Welsh Government
Peter Sueref - CTO and Co-founder, Empirisys
Dan Swygart - CEO and Founder , Alpacr
Eamon Tuhami - Founder, X8IQ
Andrew Williams - CEO, Halma plc
Gareth Williams - VP, Secure Communications and Information Systems (SIX) UK
Carole Eccles - Centre for Photonics Expertise
Hazel Hung - Centre for Photonics Expertise
Tom Johnson - Centre for Photonics Expertise
Prof. Tony Davies - University of South Wales
Huw Parry - Founder and Director, Network New Europe
Dr. Louise Jones - Knowledge Transfer Manager, Innovate UK KTN
Prof. Caroline Gray - Director , OpTIC Technology Centre
John Lincoln - Director , Photonics Leadership Group
Prof Steve Conlan - Professor of Molecular and Cell Biology, Institute of Life Sciences, Swansea University
Dr James Abbey - Swansea University
Prof. Dean Harris - Founder and Director, Cansense
Rupert Jones - Managing Director, Reinshaw
Robin Davies - Chief Business Officer , Magstim Inc. & Ltd
Prof. Jeremy Hall - Director of Division of Psychiatry and Clinical Neuroscience, Cardiff University
Fflur Lawton - Head of Public Affairs, Smart Energy GB
Jon Paxman - Senior Researcher, 2020health
Louise Harris - Co-founder, TramshedTech
Ali Anjomshoaa - Programme Manager, Compound Semiconductor Centre
Andy Sellars - Strategic Development Director, Compound Semiconductor Applications Catapult
Chris Meadows - Director CSconnected Ltd, CSconnected
Iwan Davies - Group Technology Director, IQE
Max Munday - Director of Welsh Economy Research Unit, Cardiff Business School
Paul Meredith - Lead at Centre for Integrative Semiconductor Materials, Swansea University
Peter Smowton - Managing Director, ICS, Cardiff University
Sam Evans - Director of Quality & External Affairs, Newport Wafer Fab
Steve Whitby - Director, MicroLink Devices UK Ltd
Jon Maddy - Director of the Hydrogen Centre, University of South Wales
Dr. Paula Carey - Technical Director, Carbon8 Systems