Wales Tech Week announces Challenge Camps
As part of Wales Tech Week, we are thrilled to reveal more about the Challenge Camps and how technology innovators can get involved in these opportunities.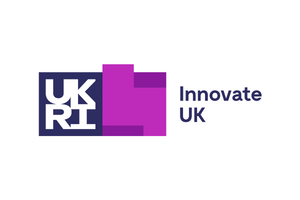 Over two days, Innovate UK, an Innovation Partner of Wales Tech Week, will bring you four Challenge Camp sessions across the 16th and 17th October to provide innovators the opportunity to engage with remarkable organisations and facilities that are facing modern-day problems that need addressing. Hear from Challenge Owners about key areas for engagement or collaboration to solve real-world problems.
How does it work? You hear the scenario: the industry is facing a problem they are unable to solve within their existing supply chain. Then together, we discuss the solution.
Join us as we deep dive into challenges faced within Utilities, Transport, Construction and Manufacturing. Grab this opportunity to interact with the problem and find the solution by engaging in collaboration either through; (i) funding programmes such as OFGEM SIF, (ii) onboarding onto an accelerator programme, (iii) Commercial partnership or (iv) Access to facilities.
Can you use your engineering skills to overcome challenges? Do you have a ready-made solution that could be applicable to these businesses? Then Innovate UK looks forward to seeing you at their Challenge Camps during this year's Wales Tech Week program.
Monday 16th October
CHALLENGE 1 – 10:30 – 11:30
To be announced!
CHALLENGE 2: Wales & West Utilities – 13:00 – 14:00
| | |
| --- | --- |
| Challenger | Wales and West Utilities |
| Lead Contact(s) | Andy Hurst (Excelitas), Caroline Gray (Wrexham University) |
| Challenge Title | Enabling High Value Manufacturing through Photonics |
| Challenge Summary | This session will highlight the challenges facing Excelitas as a High value manufacturing organisation deploying technologies within Defence and Aerospace applications and markets. Hear first-hand their technological roadmap and how they have found value and know how within facilities and expertise in Welsh Universities to help solve some of their challenges. The session will then feature case studies of how the facilities on offer within Wrexham University's facilities, developed from the Centre for Photonics Expertise program, have been used to benefit industry. The focus of this challenge session is to explore whether collaborative working with Excelitas and whether the facilities in Wrexham might lead to assisting other industries. |
| What's in it for me | What's in it for me? Come along to engage with both Excelitas and Wrexham University to explore potential help for projects or new project ideas, come and see if this agile model of working with universities can benefit your business. |
Tuesday 17th October
CHALLENGE 3: Transport for Wales – 11:00 – 12:00
| | |
| --- | --- |
| Challenger | Transport for Wales |
| Lead Contact | Michael Davies |
| Challenge Title | Future proofing Transport in Wales |
| Challenge Summary | Transport for Wales has an ambitious Net-Zero target which present some fantastic opportunities and challenges. This session will be focussed on some of their top challenges they're looking to solve along with some information on the accelerator programme TFW Lab which will give you the opportunity to potentially work with TFW on your solution over a 12-week programme, with winners getting the opportunity of a contract to develop a proof of concept with TFW. The key areas of focus are: Creating new opportunities to ensure a return on investment.Behaviour Change- Increasing the use of sustainable transport in Wales through changing behaviour.Improving the customer experience across the transport sector including making access easy for all. |
| What's in it for me | We are actively seeking innovators for our next cohort into the accelerator programme, interact with us at this challenge camp session to see where your innovation might help us deliver out Net Zero targets. |
CHALLENGE 4: Amey Consulting – 13:00 – 14:00
| | |
| --- | --- |
| Challenger | Amey Consulting |
| Lead Contact | Tom Kinnear |
| Challenge Title | How to reduce our energy consumption across our transportation network? |
| Challenge Summary | Our public transport network can play a huge part in reducing our carbon emissions. This can be through using alternative energy solutions (e.g. electric buses), transferring commutes to shared transportation (cars to trains/ buses) and improving energy efficiency. We will explore three key areas and understand how we can achieve this. The 3 key areas are: – How can we predict improve energy usage across a commuter's journey? How can our public transport operate more efficiently? How do we encourage transition to more carbon friendly transportation? |